News
23.01.2020. - 21:13
President Vučić at the Fifth World Forum on Holocaust
President of the Republic of Serbia Aleksandar Vučić arrived in Jerusalem last night, where he took part in the Fifth World Forum "Remembering the Holocaust, Fighting Anti-Semitism" at the invitation of Israeli President Reuven Rivlin.
"The Serbian people shared their destiny with the Jewish people during World War II and fought fiercely against the fascists and their allies all the time," President Vučić said, noting that Serbia, although engaged in the struggle for liberation from the occupiers, was the first country in the world to publicly support the formation of a state for the Jewish people on the 27th December 1917.
He also added that Serbia is the first country in Europe to adopt a law on restitution of heirless victims of the Holocaust and the only country to raise a flag with the Star of David on the Presidency building to mark the 75th anniversary of the Holocaust.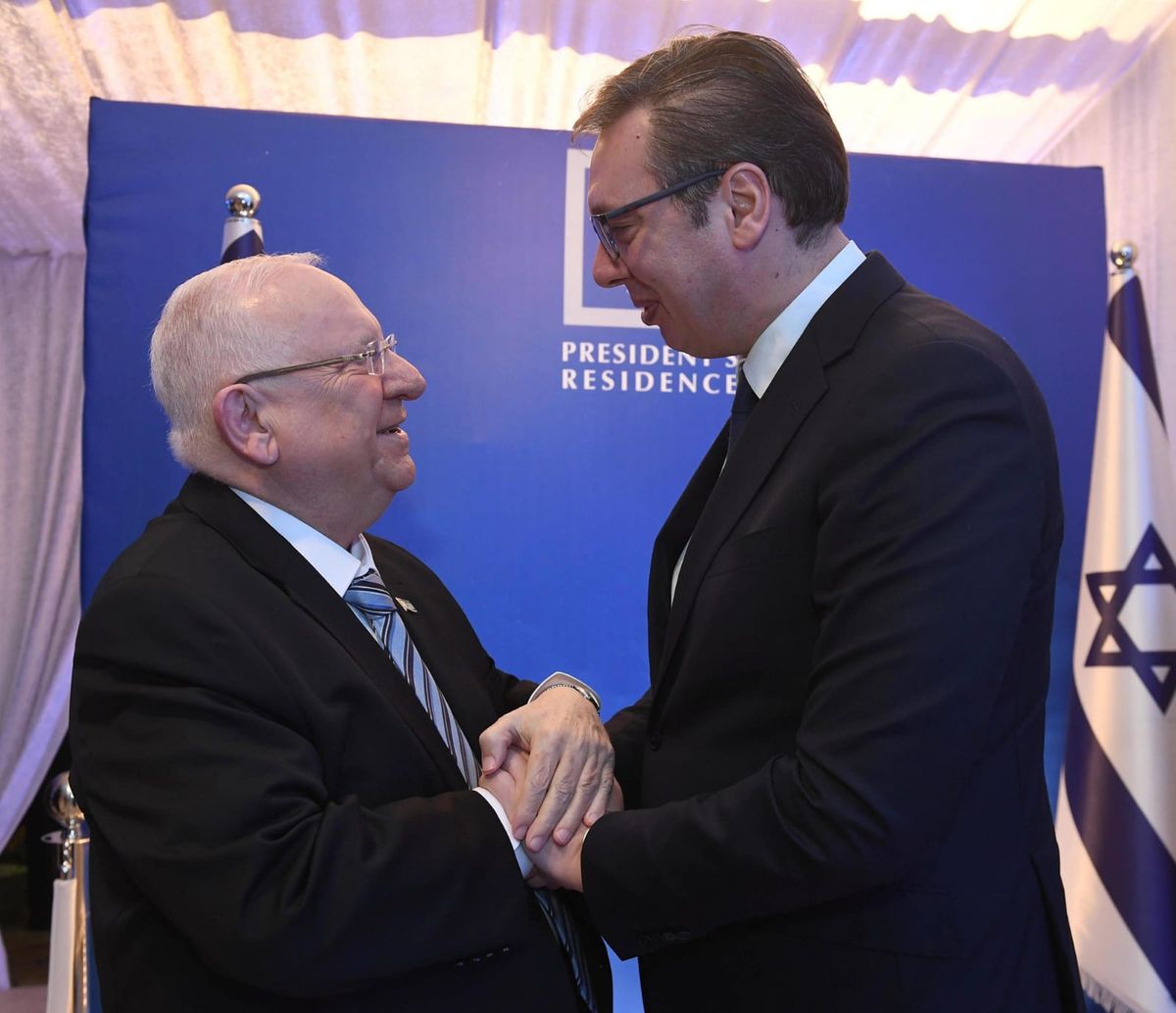 President Vučić also attended a gala dinner hosted last night by Israeli President Reuven Rivlin on the occasion of the Fifth World Holocaust Forum where he spoke with numerous world officials.
"If we fail to remember the past, the horrifying history can repeat" - this is the joint message of all participants of the Forum aimed at demonstrating the existence of a unique block in the fight against anti-Semitism.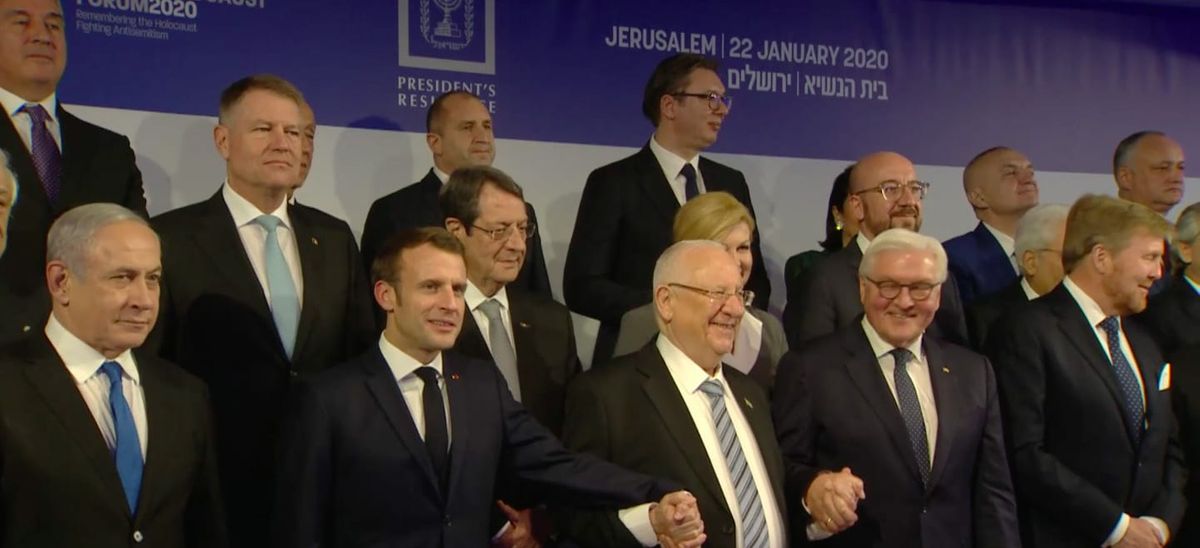 President Vučić attended today the ceremony marking the 75th anniversary of the liberation of the Auschwitz concentration camp, held at the Yad Vashem Memorial Center, where he laid a wreath to commemorate the victims of the Holocaust.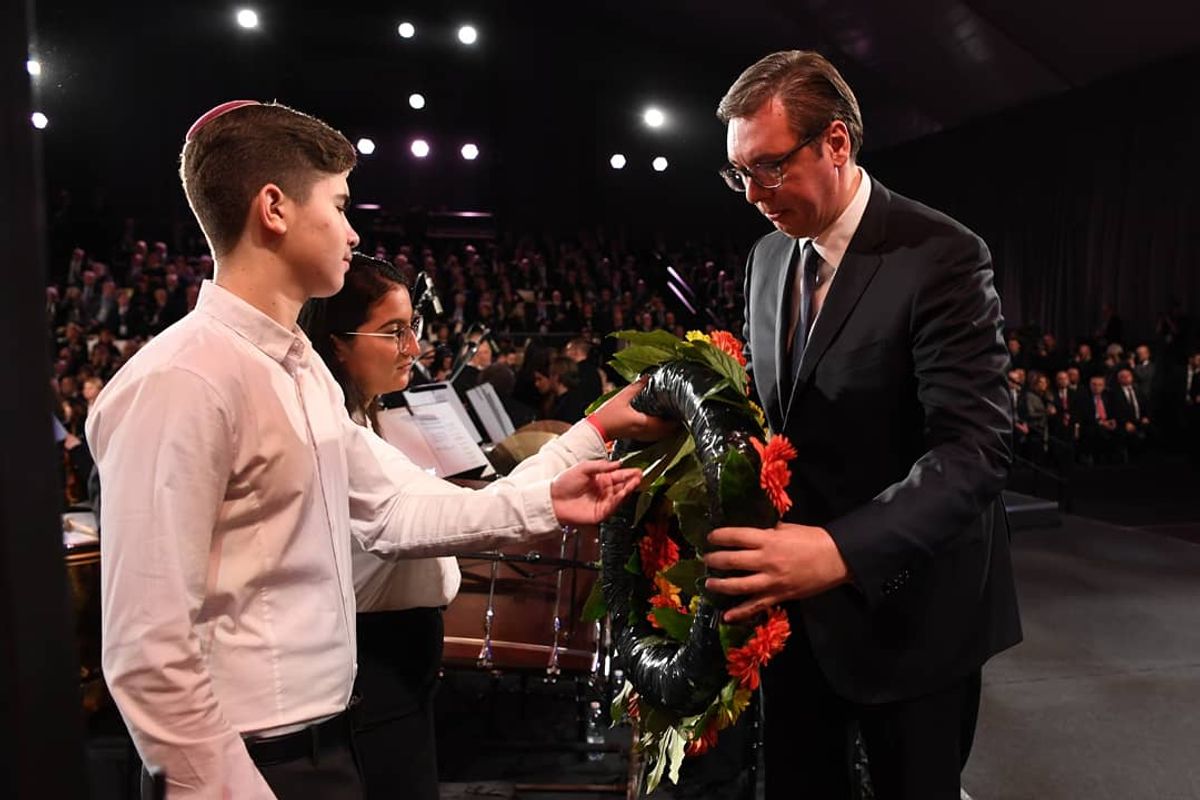 "I had the honour to represent Serbia at an important event - at marking the 75th anniversary of the Red Army entry into Auschwitz and the de facto victory over fascism, as well as marking the painful and disastrous years of the Holocaust. We are proud of the reputation our country holds here in Israel. We have received special respect from President Rivlin and Prime Minister Netanyahu, but also from the Israeli public, from ordinary people. Everyone saw the news about the flag on the Presidency building and said they would never forget it. The values that we must fight for in the future are essential, fighting against all kinds of unilateralism or hate," said President Vučić. He said he had many important talks with world officials, with US Vice President Mike Pence, Russian President Vladimir Putin and French President Emmanuel Macron, with European Council President Charles Michel, but also with the leaders from the region.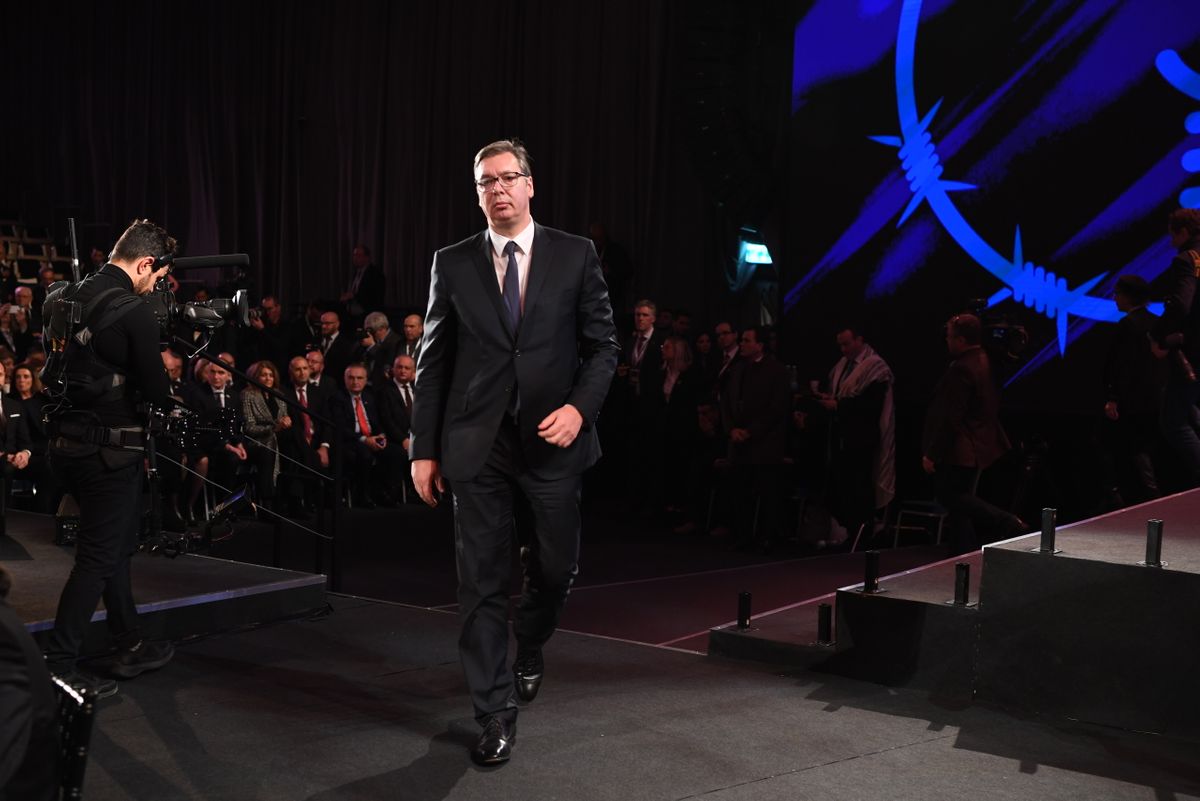 "I believe these are the opportunities where you can build the country's position in a sound, decent way. I am proud that Serbia is visible and that its policy of the future is recognised," said President Vučić.